Build an AI Chatbot, Without Coding, For FREE!
Ochatbot boosts your conversion rate for eCommerce sales and leads, and improves customer service and the user experience.
TRUE AI FOR eCOMMERCE
Life-Like Interactions that Drive Business
MEET OCHATBOT
We Guarantee Ecommerce Results
Or We Work For Free!
Ochatbot is a true AI chatbot platform designed for eCommerce, sales, marketing, and customer service, providing a life-like experience for shoppers through its natural, friendly, and interactive conversational capabilities.
 And it doesn't stop there…  
Ochatbot provides powerful reporting and analytics for valuable insights to your ecommerce business and the customer experience.
Full-Feature AI Chatbot for eCommerce
Ochatbot's robust AI eCommerce chatbot features make shopping fun and efficient directly from the chat window. Interactions with Ochatbot are life-like, through textual conversation, where the shopper can ask any question on various product and service topics and receive prompt answers and suggestions mimicking a human conversation. It lifts revenues from 20% to 40% when the shopper engages with Ochatbot.
Ochatbot has lead-generation and appointment-setting capabilities for your sales and marketing needs. User-intuitive menus make chatbot lead generation and appointment setting creation and customization easy, so you can start capturing leads and business quickly. Or if you prefer "ready-to-go" lead generation chatbots, we offer 80+ pre-built Leadbots for a variety of industries. 
Ochatbot's customer service chatbot feature eliminates sales obstacles and reduces your support burden by helping customers get answers to their questions in a conversational way or directing them to the appropriate channel for assistance. Ochatbot reduces support tickets from 25% to 45% or more.
Ochatbot also includes insightful reporting and analytics for critical insight into your customers and eCommerce business performance. 
ENGAGE SHOPPERS. GAIN INSIGHTS. GROW SALES.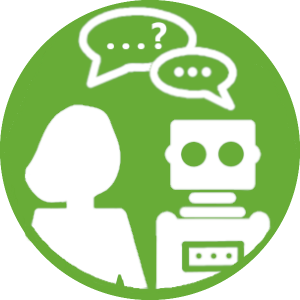 ENGAGE SHOPPERS at any stage of their journey, helping them find what they need when they need it, quickly, in an interactive, natural way.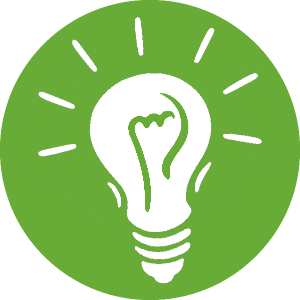 GAIN INSIGHTS to critical information about your ecommerce business and the customer journey, so you can take control of your business' success now.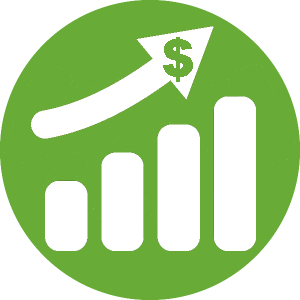 GROW SALES 20-40%, when using Ochatbot, while eliminating sales obstacles and reducing your support burden.
Ochatbot – True AI for eCommerce
Optimized for Your eCommerce Business
Synched Product Feed. Ochatbot connects to ecommerce platforms providing shoppers instant access to the latest products.
Abandoned cart.  If a shopper leaves the site with items remaining in their cart, upon return, they will be prompted with a reminder to check out.
Product Detailed Views. Product details,  images, videos, and pricing can be viewed directly from the chat window.
Add to Cart. Shoppers can add items to cart directly from the chat window.
Built-in or 3rd Party Live Chat.  Ochatbot can activate built-in or 3rd party live chat when questions are unique to the shopper's situation or beyond the AI scope. Ochatbot can also monitor your site and invite the shopper to live chat.
Intriguing Product Recommendations. Sell MORE with Ochatbot. Ochatbot will prompt the shopper with intriguing up-sell and cross-sell products, helping you maximize the sales opportunity.
Independent AI.  Ochatbot is built with its own Ometrics AI so your chatbot can operate independent of Facebook – eliminating your business risk, while shoppers are not forced to shop through Facebook and forfeit privacy.
Customer Service Chatbot. Ochatbot quickly answers customer service questions in a conversational way. If it is unable to answer the question, the shopper will be directed to a related page, Live Chat, a form to create a ticket, or a phone number for further support.
Order Status & Tracking. Ochatbot answers the most common support question "where is my order" by directly connecting to the ecommerce platform, so customers can enter their order number and Ochatbot can pull up the order status directly. It can also point to existing order tracking systems for order status.
Direct Shopping.  Shoppers can find what they want quickly through textual interactions with Ochatbot directly from the chat window – eliminating traditionally complex site navigation .  Search results are presented in relevant priority order based on Ometric's AI algorithm and your selling priority such as stock levels and profitability
Lead-Gen-Ready. Start collecting leads NOW. Collect leads, qualify leads, set appointments, and route leads to your sales person or CRM in real-time. Create customized lead generation AI chatbots easily and quickly. Or, if you prefer "ready-to-go" lead generation chatbots, choose from 80+ pre-built Leadbots serving a number of industries and business sectors. Learn More >>
Life-Like Interactions with Your Shoppers
Sentiment. Ochatbot can determine whether customers are happy or not and can react appropriately.
Real-Time AI Knowledge Training. Ochatbot AI never stops learning, becoming smarter over time about your products, services and industry sector. 
Page Targeting.  Ochatbot engages shoppers at the right moment in the customer journey using a variety of triggers to initiate conversation.
AI Conversational eCommerce. Ochatbot interacts with shoppers in a human-like manner through textual conversations.  Questions are answered in sentences real-time and relate directly to the questions asked.
Natural Unrestricted Conversations. Shoppers can switch from topic to topic  – mimicking a natural conversation, at any point in their shopping journey. Ometric's AI is enabled with Natural Language Processing (NLP) so conversations aren't restricted to a structured flow.  Ochatbot continues to interact in a natural conversational way.
Insightful Reports and Analytics 
Gain valuable insight to your ecommerce business and customers so you can take action now to optimize your business and increase revenue.
Customer Journey Insight. Receive reports detailing fallbacks, page engagement, and user responses to gain insight to your customers experience through their shopping journey. 
Business Performance Insight. Gain insight to Ochatbot analytics with snapshot reports!   View key KPIs including conversions, revenue, abandoned carts, abandoned carts converted, order status requests, and more.  Display reports in a variety of views including tabular details, trending graphs and pie charts.
Fully Managed CRO Platform
Code-Free.  Build chatbots at lightning speed. Ochatbot is a user friendly Software-as-a-Service tool that eliminates the complexities of building an AI chatbot. Menus and selections guide you through the process and pre-built standard intents save hours of time.
Single Script Installation.  Just one script to install and SKUs imported automatically so you can have Ochatbot working for you prompto.
Email & FaceBook Messenger.  Ochatbot is integrated with your favorite customer engagement channels.
eCommerce API.  Integrates with any E-Commerce Platform easily.
Zapier for CRM & Ticketing.  Connect to thousands of CRMs and ticketing systems through Zapier integration.
Does your AI chatbot work with eCommerce platforms?
Is Ochatbot able to connect directly to a eCommerce product database?
Yes, Ochatbot can connect directly to product databases through any eCommerce integration platform. Connecting directly to the product database will allow chat bot users to search products inside the AI chatbot window. Product images, short descriptions, and pricing will appear in the chat window along with buttons for Add to Cart and View Details.
Why is an AI Chatbot, Ochatbot, better than live chat?
AI chatbots do not require a live representative, so Ochatbot offers 24/7 customer service and sales. AI customer service chatbots give instant feedback compared to human response time. About 63% of shoppers prefer to talk to a chatbot over live chat. However, with Ochatbot you do not need to choose one or the other. Ochatbot offers a live chat system that can be connected to the AI chatbot. Also, we can connect a third-party live chat system with your Ochatbot.
What AI chatbot integrations are available?
Ochatbot integrates with Zapier, Facebook, and eCommerce platforms. Don't see an Ochatbot plugin for your platform? Contact Support and we will help you get connected.
How much time does it take to make and maintain Ochatbot's AI chatbot?
The amount of time it takes to build an Ochatbot depends on the complexity of the use case. With our Pro Plan, we take care of everything including the build, maintenance, AI training, weekly reports, and valuable business insights.
How will Ochatbot benefit my support team?
Ochatbot's customer service chatbot feature reduces customer support tickets by 25%-45% by quickly and efficiently answering repetitive queries 24/7. This frees up hours of work and allows your team to focus on more important issues. There are always customers that want to talk to a human, so Ochatbot does not get in between those customers and a live support agent.
What's the difference between LeadBot and Ochatbot?
LeadBot is a non-conversational AI chatbot that is geared towards lead qualification, lead generation and appointment setting. It asks industry-specific qualifying questions, gathers contact information, then pushes the customer to set an appointment. It cannot answer questions, provide product recommendations, check on order status, recover abandoned carts, etc. It takes less than five minutes to get live on your website.
Ochatbot is a conversational AI chatbot that can handle a very wide range of tasks such as customer support, enhanced Leadbot generation, eCommerce, and more. It requires much more work to build and get live on your site plus another 3-6 months to get "smart" or "mature". Ochatbot can have multiple Leadbots as one of its modules so in this case the AI chatbot can answer customer support questions and set appointments.
Can I create a Facebook Messenger bot?
Yes! Ochatbot does not require Facebook to function, but it can connect to Facebook Messenger.
In the world of eCommerce, AI chatbots can offer a range of benefits, such as:
Better Understanding of Customer Needs: AI chatbots can gather data on customer queries and interactions, providing valuable insights into customer needs and preferences. This information can help eCommerce businesses make informed decisions about product offerings, marketing strategies, and customer support.
Improved Customer Experience: AI chatbots can provide customers with instant and personalized support, ensuring that their queries are addressed promptly and efficiently. This can help improve customer satisfaction and retention rates.
Increased Efficiency: AI chatbots can handle multiple customer queries simultaneously, reducing response times and increasing efficiency. This can lead to cost savings for eCommerce businesses.
Competitive Advantage: By utilizing AI chatbots, eCommerce businesses can gain a competitive edge by offering customers a unique and personalized experience. This can help differentiate them from their competitors and drive sales.
Ometrics is here to help eCommerce businesses grow revenue and gain insights with our unique AI chatbot, Ochatbot®. Click below to learn more about Ochatbot.