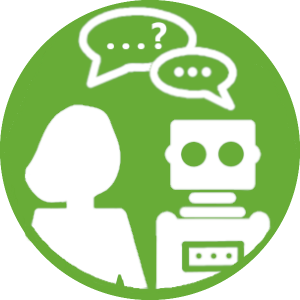 Businesses have improved customer service by utilizing a variety of technologies and strategies, boosting their capacity for generating leads and closing deals. One such choice is chatbots to help companies in their quest for a secure, communicative, and effective line of communication.
Customer service chatbots are being utilized more frequently to enhance customer service and fundamentally alter how businesses engage with customers online. They can provide customized responses, meaningful chat programs, and intelligent virtual assistants.
With the right chatbot installation, B2B businesses may anticipate seeing an increase in sales as well as an improvement in the customer experience and long-term client retention. Additionally, chatbots have gained recognition as tools for lead generation.
Lead Generation Using Chatbots
In comparison to alternative options, chatbots have sped up and simplified the lead creation process.
To employ chatbots to automate lead creation, they must be synced to an ideal customer's general profile. Customers cannot, however, be grouped based on a single value. Broader qualities of a target market, such as age, gender, country, occupation, and so forth should be the first port of call.
Using buyer personas, engaging messaging can be written. But first, we need to comprehend the customers' thought processes to know what drives them. The aim of developing a chatbot is often to deliver a user experience process that is seamless, providing several touchpoints across different interaction channels. It is simpler to develop when the target audience is a known variable.
The next stage is to effectively profile and isolate these leads. This way, a conversation flow can be designed for every lead type that visits your website, uses your applications, and engages with you on social media.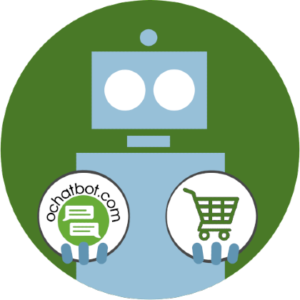 True AI to engage shoppers in conversational eCommerce. Create happy customers while growing your business!
5% to 35% Increase in AOV*

20% to 40% Increase in Revenue*

25% to 45% Reduction in Support Tickets
WE GUARANTEE RESULTS!
*When shoppers engage with Ochatbot®
Increasing Revenue and Sales with Chatbots
Not only can chatbots be used to generate leads, but they can be used to gather intelligence, resulting in their own improvement by arming companies with the knowledge about visitors to their websites. Furthermore, this knowledge can assist to increase revenue. According to Scotwork, making sales requires us to understand the other side deeply, and what better way of building that understanding than a continuously running chatbot, gathering information 24/7?
Chatbots in the B2B sector may collate and analyse customer information from every angle, aiding companies in better comprehending consumer trends.
User Experience Improves with Chatbots
Understanding the tone that a business' customers appreciate helps to create effective chatbot dialogues. A brand must also comprehend the kinds of conversations its target leads, or consumers, wish to conduct to provide distinctive experiences.
Customers want information quickly and the main objective of a chatbot may be to provide it or fix a problem and end the conversation successfully. In this scenario, the tone of a chatbot speech will differ greatly to those that are lighter hearted.
For example, in a situation wherein a customer is requesting account statements, booking information or a refund, they are seeking highly valuable information, and the goal is to provide it to them directly and as quickly as possible.
A chatbot can respond immediately to the query and provide all of the information and an issue is resolved within minutes.
In summary
There are many benefits of chatbots that help businesses automate their lead generation and improve the buyer's journey.
Chatbots can significantly improve user experience and deliver quick benefits. With the use of chatbots, brands can now market their content, increase brand recognition, generate leads, and give those leads to the sales team.
Chatbots can offer a significantly better experience and deliver worthwhile results right away. A chatbot setup can save the consumer and business time through answering common queries, directing traffic to the right places on site and passing on queries to the correct department if further help is needed.
About the Author
Millie Fuller is a creative copywriter with a particular passion for marketing and sales. When she's not sipping coffee and typing furiously, you can find her reading blogs or walking her dogs. You can reach out to Millie on LinkedIn: https://www.linkedin.com/in/millie-fuller-07927a239/
Latest posts by John Trenta
(see all)