Did you know that the best Shopify SEO apps will boost your ranking on the search engine results page? Search engine optimization (SEO) is necessary for your Shopify store to increase traffic and website visitors.
Shopify is an e-commerce platform that has basic SEO features for e-commerce store owners who want to start their online stores. The built-in features of the Shopify app are effective for online store ranking and traffic. If you want to increase your online store's visibility in the search results, then you should utilize the SEO app for organic Google search traffic. This article focuses on the 8 best SEO apps for your online store.
Overview of the Content
What is Search Engine Optimization
Strategies to Boost SEO for Shopify
What is Search Engine Optimization (SEO)?
SEO plays a vital role in boosting the ranking of your website. If you have a website online, its organic traffic and visitors increase its revenue. Your website should rank high on the search results page to gain visibility and captivate your target audience.
E-commerce site owners use various strategies, such as providing valuable content with relevant product keywords, image optimization, and setting URL structure for optimizing their websites for search engines. When your target audience searches for a query, SEO helps your website rank higher, and the clicks will increase for the target keyword.
What is a Shopify SEO app?
An SEO-friendly Shopify website will reach its target audience more than the other e-commerce websites. On-page optimization is significant for every online store to increase its position in search results, and Shopify SEO apps help optimize the online store websites for search engines.
The SEO apps will optimize your online store's images, URL structure, and blog content. If you don't have optimized product pages and appropriate keywords on the website, your website will not rank despite having good content. Some online websites are mobile-friendly, and the SEO apps will help Shopify merchants build on-page SEO effectively regardless of the device a shopper uses. Shopify SEO apps will also provide deeper insights for the merchants for SEO analysis and improvements.
Strategies to Boost SEO for Shopify
Shopify merchants use various strategies to boost their website's SEO. If a website is taking a long time to load, then you can analyze the website's settings and increase load speed. There are a few tips for Shopify merchants to increase their website's traffic without any SEO optimizer tools, including:
Optimize your website for both mobile and desktop. Online shoppers view the website from different devices and optimizing for these devices is one of the strategies to make customers stay on your online shop for a longer time.
Product images on the online website shouldn't be blurry, so professional product photos build credibility and ALT text for images will boost SEO.
Broken links on your Shopify store hamper your store's ranking. Checking broken and redirect links is on the SEO checklist that every Shopify merchant should follow to increase organic traffic.
8 Best SEO Apps for Shopify
Now that you understand what a Shopify SEO app and some easy strategies to boost SEO are, it's best to learn about effective Shopify apps for SEO optimization.
1. SEO Manager
SEO manager is one of the effective SEO apps which has SEO scan and mega content tools. This app also has Google search console(GSC) and Google Analytics(GA) integration, which provide SEO insights.
With this SEO app, you need not worry about broken links and 404 errors. The app detects broken URLs and rectifies website errors. There are a few exceptional features, including:
404 error management.
Google trends integration.
Sitemap management.
Mobile-friendly device detection.
Rectifies the problems in the ALT text for images.
SEO Manager is a useful app for Shopify merchants to get focus keyword suggestions and edit the titles and descriptions.
Pricing Plan
SEO Manager has a seven-day free trial plan with the basic plan, and the basic plan is $20/month for Shopify owners.
2. JSON‑LD for SEO
JSON-LD is for Shopify merchants who want to give a one-time payment for organic traffic, conversion rate, and click-through rate boost.
This app also optimizes the website into an authorized site by connecting hundreds of fields Google finds necessary. It is also easy to integrate JSON-LD with any one of the Shopify review apps. The three remarkable features of JSON-LD are:
Structures data audit for Google search results.
Optimizes your website in a unique way to stand out from your competitive niche.
No more paid traffic for your eCommerce stores. JSON-LD provides organic traffic and attracts your target audience's attention.
Pricing Plan
JSON-LD has no different pricing plans for the Shopify merchants, as there is a one-time payment of $299.
3. Image Optimizer and SEO Audit
Image Optimizer and SEO Audit app request approval from the Shopify merchants to run audits on the website pages. If the app detects any errors on the website, it immediately resolves them for your site's business purpose.
As the name suggests, the Image Optimizer and SEO Audit app reduces your images' file sizes and increases the loading speed of your website. A higher bounce rate is one of the major challenges that every eCommerce site owner faces, so if your online store is taking a long time to load, then the bounce rate will increase. Image Optimizer and SEO audit app manage the loading speed of your eCommerce store and reduce the bounce rate.
Pricing Plan
Image Optimizer and SEO audit is a free app.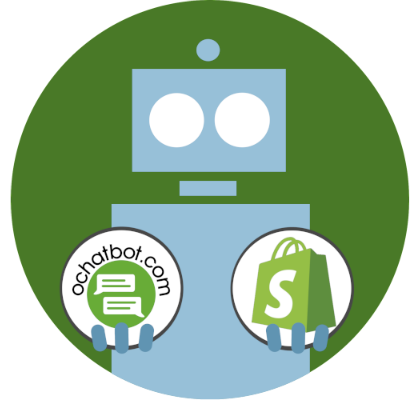 True AI to engage shoppers in conversational eCommerce. Create happy customers while growing your business!
5% to 35% Increase in AOV*

20% to 40% Increase in Revenue*

25% to 45% Reduction in Support Tickets
WE GUARANTEE RESULTS!
*When shoppers engage with Ochatbot®
4. SEO Booster
SEO booster improves website pages for ranking and boosts organic traffic. So far, the aforementioned apps are exclusively for image optimization and error rectifications. Conversely, an SEO booster does multiple tasks like optimizing meta tags, sitemap audits, and image optimization for the website's ranking.
SEO Booster has an intuitive interface, so if you are not tech-savvy, this app is easy to install and use. This app checks the links, and text and scans the SEO issues in your website, and after rectifying the errors in the website, it notifies you and saves you time. The Google indexing tools in SEO booster will also help in the ranking and indexing processes. There are a few tasks that SEO booster does for the eCommerce websites, including:
Auto SEO meta tags.
ALT tags.
Broken links.
Image compress.
Mobile-friendly detection.
Google structured data analysis.
Pricing
SEO Booster app has three pricing plans for Shopify merchants.
Free Plan – Image ALT 50 products, Image Compress, Sitemap, Basic Snippets, and Multilanguage Livechat.
PRO Plan ($39/month) – Auto Image ALT 500 products, Full listing index, Auto meta tags, and Broken Links Autopilot with the free plan's features.
Unlimited Plan ($79/month) – Advanced snippets, keyword research, Accelerated mobile pages, customized service, unlimited ALT, Long URLs with PRO plan's features.
5. ProSEOTracker
ProSEOTracker is for Shopify merchants who run out of content ideas and keyword research.
This app tracks SEO keywords and it is easy for the Shopify merchants to gain deep insights into their audience and edit meta descriptions to provide SEO value. Shopify merchants will get data from popular SEO tools such as Semrush, Ahrefs, and Woorank. ProSEOTracker allows you to edit pages, blogs, products, collections, and categories. This SEO manager tool analyzes the position of your website and informs you about the ranking. The ranking potential of your pages is also accessible with the ProSEOtracker app.
Pricing
ProSEOTracker has three plans for the Shopify merchants,
Free Plan – You can optimize meta details and content.
PRO Plan $9.95/month – Bulk product edit, Keyword planner, SEO practice, Rank tracking, Google Analytics, Site auditor, etc.
Premium Plan $14.95/month – Competitor's analysis, keyword research, Woorank Audit, Ahrefs data with the PRO Plan features.
6. SEO Sitemap Builder
SEO Sitemap Builder helps run audits on the sitemap and rectify its errors. This app helps customers with easy navigation and find what they look for on your website. The HTML sitemap expands with your inventory and you get a free sitemap link and sitemap submission instructions. This app automatically pulls products and adds them to the sitemap.
Easy navigation is significant for e-commerce websites to make customers find their desired products instantly. If a website has complex navigation, customers might leave and browse other sites. SEO Sitemap Builder is a boon for many online websites to identify issues and allow online shoppers to find every product on the same page.
Pricing
SEO Sitemap Builder has a seven-day free trial with a fantastic sitemap plan.
Awesome Sitemap Plan $3.95/month – Automatic HTML sitemap, SEO friendly, Unlimited Products, Instant sitemap updates.
7. SEO Doctor
SEO Doctor Shopify app is for image optimization and organic Google search traffic from the images. If your website responds slowly to your customers, then your image files may be too large.
SEO Doctor finds large images that slow down your website's speed and compresses them. The images on your website are significant to gaining website visitors, so if your website has unnecessary and disorganized images, then SEO Doctor is the best way to resolve the issue. This app also fixes the ALT tags, and meta tags compress images, rename images, track, and fix errors.
Pricing Plan
SEO doctor has four effective pricing plans for Shopify merchants.
Free Plan – Audit 50 products, optimizes meta title, and image compression, fixes the broken links, and meta description optimization.
Basic Plan $14.99/month– Audits 1000 products, renames images, and offers everything in the Free plan.
Pro-automated Plan $29/month – Audits 5000 products, renames images, and offers everything in the Free plan.
Enterprise $79/month – 50000 products audit and Free plan features.
Plerdy is a Shopify app that provides powerful customer experience tools to help businesses optimize their online stores. This app has a high rating of 4.8 stars, a 14-day free trial, and positive reviews from 29 people. It also offers a free plan. Plerdy offers heatmap, session replay, SEO, popup survey, eCommerce tracking, and more. The program supports English, Polish, Spanish, German, Italian, French, Portuguese (Brazil), Japanese, and Ukrainian. Plerdy is built for businesses of all sizes and can be used directly in the Shopify admin panel. The heatmap feature tracks click, the cursor moves, and scroll depth, providing valuable insights into how visitors interact with the website. Session replay lets you view what each visitor does in your store, while the popup feature helps survey customers, collect emails, and increase sales. The SEO tool analyzes titles, descriptions, keywords, and Google Search Console daily. Finally, eCommerce tracking helps to find the connection between user behavior and sales, making Plerdy a comprehensive tool for optimizing your online store.
Pricing Plan
Plerdy Shopify App offers four pricing plans:
The first plan is a 14-day free trial, after which the START plan costs $29/month or $278/year with a 20% discount.

The START plan includes features such as unlimited heatmaps, 1,000 sessions replay, and up to 3 active popup forms.

The BUSINESS plan costs $59/month or $566/year with a 20% discount and includes features such as 2,000 sessions replay, up to 5 active popup forms, and 2,000 leads.

The PREMIUM plan costs $99/month or $950/year with a 20% discount and includes unlimited leads, up to 10 active popup forms, and 4,000 sessions replay. Lastly, the FREE plan offers limited features such as 3 heatmaps/day and up to 50 leads.
Final Word
SEO plays a vital role in determining your position with your competitors, and to make your eCommerce store stand out from the competitive crowd. Analyze your requirements and choose the best among the seven best Shopify apps for your e-commerce site optimization. It is never too late to increase the visibility of your website with Shopify SEO apps. Check out our latest posts to know more about Shopify site best practices!
Latest Posts
Frequently Asked Questions
Can you create SEO for your Shopify stores without apps?
Yes, an online store owner can create SEO for their Shopify stores by implementing a few strategies. The SEO strategies include:
Set up Google search console and Google analytics.
Implement a keyword strategy and optimize your website to rank for the product's keyword.
Plan different keywords for the various pages like the product page, the home page, and blogs.
Structured data on the Shopify store will also help in the rankings.
Where should you include the keywords in the Shopify store?
If you want your potential customers to find you through a product, you can add the product keywords in the internal links, meta tags, meta description, URLs, and headlines.
How does blog content help in Shopify SEO?
Having a blog on your e-commerce store is important for organic traffic. When your customers search for your products online, the blog content will help them understand more about your products. If you write informational content around your products, this will help you in search engine results rankings. 

Latest posts by Greg Ahern
(see all)