Are you looking for effective strategies to optimize your Shopify product page? Do you want to gain more website visitors for your Shopify website? Your online store will rank first in search engine results if you follow the appropriate SEO tips and optimize your product page.
Many e-commerce store owners focus on optimizing their landing pages. Landing pages on the website target leads and generate them for the business and product pages provide information about your products to customers. This article looks into the five ways to optimize your e-commerce product pages.
Overview of the Content
What is a Shopify Product Page
High-Quality Photos and Videos
What is a Shopify Product Page?
Product pages in the Shopify store list products with their images and captivate customers to buy from your store. When e-commerce store owners build product pages with proper SEO elements, the traffic, and conversions increase.
A Shopify merchant should concentrate on creating high-quality product pages to make them visually appealing. Before creating product pages for your Shopify store, you must add significant elements to increase search engines' visibility, including:
High-quality product photos and product videos.
Search engine optimization.
Clear call to action button.
Multiple photos of products.
Customer reviews and ratings.
Clear product description.
Chatbot/Live Chat for instant solutions.
Customization options.
A product page with these elements will boost the traffic and conversions of your e-commerce site. It's best to know every topic to get a clear idea of how the above ideas help a Shopify merchant boost the conversions of their online store.
1. High-Quality Product Photos and Videos
Optimizing images on your online store is the first step to attracting website visitors. A recent report says that articles with captivating images receive 94 percent more views than the other articles on websites without any images, so visuals play a vital role in gaining the visitors' attention and increasing their engagement.
If you visit a Shopify store and view blurry pictures of products, then would you want to buy the products? The answer is no. An online shopper should clearly view product images on the website to buy a product. A Shopify merchant should also understand that online shoppers view the products from different devices, so it must appear clear regardless of the device they use to see it.
The product images on the Shopify product page should look clear on every device. The images should not look blurry if your customer views the products from the mobile. Images on your eCommerce websites will provide an overview of your eCommerce website to customers.
2. Search Engine Optimization
Shopify is one of the e-commerce platforms that have excellent basic SEO features. For e-commerce stores, SEO is significant to make websites rank higher on search results pages.
Before formulating SEO tips for your eCommerce website, you should use keyword strategies for visibility. There are a few SEO strategies that make the website rank higher including:
If you want to rank for a keyword, then you should add the keyword in the product name, the URL, meta description, and meta information. It's best to do keyword research and implement a strategy before including them.
Analyze your visitors' search queries and add relevant keywords to the URLs. Your potential customers will click your website when they see their search query matches the URL.
Optimizing the title tags of your product page is one of the effective ways to rank higher, and you must add the keyword inside the title tag.
ALT text for the images allows crawlers to find your website and boosts your SEO.
3. Clear Call to Action Button
The call to action (CTA) button helps e-commerce businesses make their customers reach the appropriate spot in the conversion funnel, and product pages are where conversions happen rapidly. If an e-commerce website has a clear call to action button on its product pages, it is easy to convert casual website visitors into potential customers.
You need not think hard to come up with a CTA button idea, but, you must add the trigger for customers to buy your products. You can use the CTA buttons such as 'SHOP NOW,' 'ADD TO MY CART,' and 'ADD TO THE WISHLIST.'
4. Multiple Photos of Products
Having multiple photos of products on your e-commerce product pages is necessary to build credibility. Your customer wants more than one product photo before purchasing to see your product in multiple angles or in different scenarios. For instance, if your e-commerce website is selling a dress, then an online shopper wishes to see the different angles of the dress, or a model wearing it.
If an e-commerce store has multiple product photos, then customers get a real-life shopping experience, making it an effective strategy to make your customers understand your product.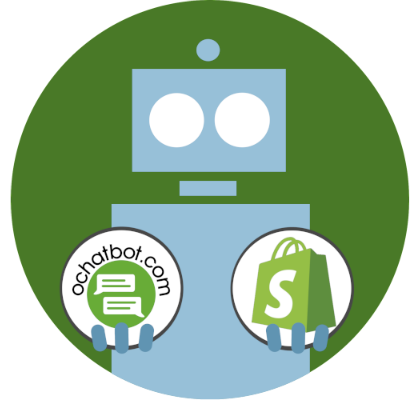 True AI to engage shoppers in conversational eCommerce. Create happy customers while growing your business!
5% to 35% Increase in AOV*

20% to 40% Increase in Revenue*

25% to 45% Reduction in Support Tickets
WE GUARANTEE RESULTS!
*When shoppers engage with Ochatbot®
5. Customer Reviews & Ratings
Customer reviews are a significant factor for online shoppers to buy a product. If a product has no or poor customer reviews, the purchasing rate decreases.
Adding customer reviews for your products on the product pages acts as social proof. If your product page doesn't have customer reviews and ratings, then make it so your customers can add them. The ratings and reviews increase the purchase rate and build customers' trust in your e-commerce store.
Related: How to Add Product Reviews on Shopify? – 5 Benefits & Steps
6. Clear product description
Product descriptions impact your business in many ways and boost your visibility online. Before writing descriptions for your products, you must understand the needs of your target customer.
Visitors to your e-commerce store have several questions in their minds before shopping for your products so writing product descriptions with buyers' questions in mind will help you reach out to your target audience. The description should not only focus on the product's features, but it should also narrate a story to customers about why they need your products.
7. AI Chatbot/Live Chat for Real-time Solutions
Implementing artificial intelligence (AI) chatbot/live chat on your product pages is one of the great ways to resolve customer issues in real-time. Many e-commerce business owners may not know which chatbot/live chat to choose for their store, so it's best to know the differences between them before making a decision.
Live chat has human agents behind the chat and responds to customers' questions so website visitors can chat in real-time with live chat agents and A I chatbots work 24/7 and respond to customers' questions. AI chatbots also do multiple tasks like order tracking and mimicking human conversation through learning and practice. If you are starting an e-commerce store, an AI chatbot is a suitable option to handle complicated questions and direct you to live chat agents.
8. Display Shipping Costs on Shopify Product Page
An abandoned cart is among the major problems that every e-commerce business faces. After shopping online and adding products to your cart, you will check the shipping costs, and if the shipping costs exceed the estimated amount of products, then there is a higher chance of the customer abandoning the cart.
Displaying the shipping costs on product pages is one of the ways to make customers purchase products without any reluctance, and it increases their trust in your website.
Final Words
It is natural for online shoppers to switch from one website to another for purchasing products, but optimizing your e-commerce website will reduce the bounce rate and increase traffic.
Review the methods of this article and choose the best ways for product page optimization to improve your business, because as an eCommerce site owner, it is your duty to help website visitors understand everything about your products. Check out the latest posts to know more about Shopify.
Frequently Asked Questions
What are the different pages on the Shopify stores?
A Shopify store has different pages such as product pages, collection pages, about us, privacy policy, and contact us.
What is a Shopify page template?
A Shopify page template is a default page on the online stores. An e-commerce site owner doesn't need to start the page from scratch, because Shopify already has a basic structure.
Why blog content is important on the Shopify store?
Blog content on the Shopify store is one of the best ways to boost the SEO of the website. Shopify blogs with relevant keywords will boost the traffic to your online store.

Latest posts by Greg Ahern
(see all)