Do you want to know eCommerce product marketing strategies? If you are wondering about what product marketing is, this article is for you to clear your doubts.
eCommerce store owners use various marketing strategies to sell their products in the market.  For instance, email marketing plays a huge role in eCommerce product marketing techniques. Over 49% of customers agree that they like to receive promotional emails from the brands that they prefer.
What is Product Marketing?
Product marketing is a strategic way to sell your products to your target audience. Your online store should stand out with unique marketing techniques to separate you from other eCommerce businesses. Here are a few techniques that every eCommerce owner follows to create visibility for their online store:
Jump to the Content
10 eCommerce Marketing Tips
1. Customer-Centric Business
Customer satisfaction plays a huge role in any industry or company. Developing a customer-centric business with a successful eCommerce marketing strategy invites more website visitors to your eCommerce platform. If your eCommerce website visitors leave your store without providing valuable feedback or purchasing the products, you should look into possible flaws in your customer service.
Amazon eCommerce is one of the best examples of a customer-centric business. In this eCommerce platform, you have a wide range of products at affordable prices. Customers' feedback plays a huge role in selecting a product. An online business owner should find what a customer exactly wants. When you position your products in the right place through the right channels, the potential audience will find you easily. A customer-centric business will generate more revenue for your eCommerce websites.
2. Content Marketing
Content marketing plays a vital role in the search engine optimization techniques of an eCommerce website. An online store should look into the content that they are producing. Firstly, the content should be original and have relevant keywords.
When you are setting up an eCommerce website, you should create content for the product description, landing pages, and web copy.
With the proper content marketing techniques, a website visitor will find your online store easily on a search results page.
Your eCommerce store should have relevant keywords related to your products.
Checking for the canonical content in your web pages is significant to avoid duplicate issues.
Images in the blogs will also generate traffic for the eCommerce website. The ALT text is one of the important SEO(Search Engine Optimization) techniques.
Healthy backlinks for your website.
Thinking from the users' perspective and writing content based on it will captivate the website visitors.
Effective Product Description
A recent report shows that we will be having up to 300 million online shoppers by 2023. In this competitive environment, an eCommerce business owner should make their eCommerce business stand out with an effective product description.
While writing the product description for the website, think from the perspective of an online shopper. Watch out for these pointers before writing a product description on your eCommerce store:
The product description should highlight the answers to the customers' questions.
Write an effective description that 'Sells' products to customers.
Don't just highlight the features of your products, tell your customers why the product is the perfect choice for them.
3. Email Marketing
Your customer base wants to know about the new products that you have launched. The email marketing technique will notify your customers about the new products that you have launched in the store.
To make your customers excited about your new arrivals, do this: write a captivating subject line for your emails. Retargeting the customers is one of the ways to boost the sales again for your online store. An online business owner should re-engage with inactive customers and notify them about the new arrivals and innovations. A CTA(Call to Action) button in e-mail marketing is significant to convert inactive customers into active ones.
Crafting highly converting product launch emails is necessary to boost the sales of your online store.
Know the customers' purchase history and recommend the relevant products.
An abandoned cart email will let the customers know about the products they left in the carts and help them complete the purchase.
Sending promo codes will also convert inactive customers into potential buyers of your store.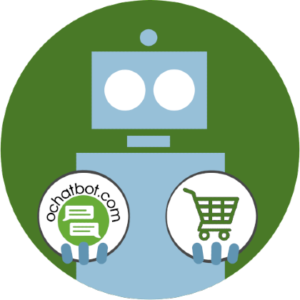 True AI to engage shoppers in conversational eCommerce. Create happy customers while growing your business!
5% to 35% Increase in AOV*

20% to 40% Increase in Revenue*

25% to 45% Reduction in Support Tickets
WE GUARANTEE RESULTS!
*When shoppers engage with Ochatbot®
4. Advanced SEO Techniques
An online business owner should use the keywords on the product pages effectively to boost the ranking of their stores on the search results page.
Find the relevant keywords related to your products and research how you can find solutions with the keywords.
The keywords should be present in the URLs and the keyword density should not go low – as in,
When your customers reach your product page, captivate them with your descriptions. Write an attractive title for your product page to attract customers.
Optimizing your store's SEO plays a huge role in website ranking. While creating the landing pages and product pages, concentrate on optimizing your Search Engine Optimization.
5. Digital Product Sampling
Digital product sampling is one of the personalized ways to market your products to your target audience.
In traditional product marketing, an online business owner will ask the customers to try the products for free before they buy the products.
Before trying out digital product sampling for your eCommerce marketing, you should know your potential customers and their demographics.
Here's how to prepare for digital product sampling:
eCommerce businesses should identify their target audience before setting a product marketing strategy.
Choosing the right platform to achieve the product sampling goals is important.
eCommerce site owners will be able to get feedback from customers quickly.
Product sampling marketing will make the customers feel valued. This will enhance the sales of your store and customer experience, at the same time.
6. Social Media Marketing
Social media marketing is another effective way to launch your products and create brand awareness across numerous channels. Marketing your products across social media channels such as Facebook and Instagram will invite more website visitors to your online stores. Curating social media strategies will help you market your products to customers.
In recent research, almost 58% of users on Instagram get interested in a brand after viewing that brand's Instagram story.
Identify the channel of your potential customers and reach them through these channels.
Introduce your products with discounts, promo codes, and offers.
If your customers ask questions about your products through social media channels, you should reply to them instantly. This will make the customers feel valued and honored.
Define social media strategies and build your strategies around the latest trends.
Represent your brand via social media posts, videos and clips. Social media influencers play a huge role in marketing your products to the audience.
Look out for the pain points of the users.
 Create user-generated content online.
Social media hashtags play a huge role in categorizing your brand and making it reach your audience.
7. Write Blogs to Create Brand Awareness
Your eCommerce stores will do better among the target audience when you have blogs about your eCommerce websites. An online business owner should create blogs about the products' specifications and guidelines about the products on the blogs.
Writing blogs about your products is an effective marketing tactic to make your website rank on the search results page.
Your articles on the eCommerce sites should be accessible to your new customers. Generating the content with the search engine rankings strategies will drive traffic for your store.
The blogs on your eCommerce stores should be visually appealing to customers. Image creation and product pictures play a vital role in captivating customers for your products.
An online business owner can also write blogs about their market. For instance, you can write about eCommerce stores to generate a targeted audience for your store.
8. Word of Mouth Marketing
WOM (Word of Mouth Marketing) for selling products online is one of the best ways to market your products and invite prospective customers to your store.
If you are wondering about what word of mouth marketing is, let me put it in simple words! Imagine you are hearing about a product in your day-to-day life from your neighbors, friends, and family members, and you will get intrigued to buy the products. You should write promotional content that will reach people easily.
Collecting feedback from your customers and sending them across social media channels will easily reach several audiences.
A successful eCommerce store will understand its potential buyers and what they want. If the tags and slogans of the products are related to the day-to-day lives of your target audience, you can sell your products to them easily.
Customers will build trust in your products when they hear positive feedback from their close ones. WOM marketing will build a separate customer base for your products.
Asking your customers to post a review on social media platforms will create visibility for your products. eCommerce marketers will be able to invite audiences to their websites with WOM marketing tactics.
9. Google Ads for Online Sales
If you sell online, Google Ads are one of the best ways for advertising your products. Google Ads works under the marketing channel Pay Per Click (PPC) and drives both organic traffic and sales to your eCommerce website.
You can create Google Ads to improve the click-through rate for your online stores.
Tweak and test your keywords before using them.
You will increase your chances to rank in the SERP (Search results page) one, two, and three with Google Adwords.
Your google ads should meet the search intent to drive the CTR rate.
10. Generate Creative Ideas
eCommerce marketing involves creative ideas extensively. Your target market should get captivated by the tags, slogans, and quotes that you provide, specific to your brand.
Research the latest trends and dialogues and create tags around them.
You can also run a social media contest to encourage users to buy your products online.
The idea that you are creating to market your products should captivate the customers extensively. You and your brand will win when the creative ideas reach the target market.
Final Word
Choose an effective eCommerce marketing strategy to optimize your online stores. Advertising your products through different social channels with appropriate strategies will help you reach your target audience quickly.
If you are planning to start an eCommerce store, set up your business plan with the above tactics for product marketing and boost the sales of your eCommerce store!
Latest Posts
Frequently Asked Questions
1. What are examples of successful product marketing strategies?
Apple and Coca-Cola are two great examples of successful product marketing strategies. The business owners enhanced the brand awareness among the audience more than the product awareness. Building a community around the brand is an effective and successful eCommerce strategy.
2. What are the five marketing ideas to boost eCommerce sales?
Sending reminders of wishlists, reducing abandoned carts with email remainders, integrating chatbots and live chat on online stores, improving email campaigns, and improving navigation are the five marketing ideas to boost your eCommerce sales.
3. What are P's in eCommerce?
Product, promotion, price, packaging, people, positioning, and place are the 7 P's in eCommerce marketing.

Latest posts by Greg Ahern
(see all)