In this digital era, chatbots have become one of the most popular business tools. With the help of machine learning techniques, chatbots prove efficient for customer support, marketing support, and even sales. 
When it comes to sales, chatbots provide a variety of benefits to e-commerce businesses and firms. With the help of these chatbots, businesses, and enterprises can generate leads, drive more traffic, and have better conversions. Most businesses agree that, on average, deploying chatbots increases sales by 67%. 
In this article, let us explore the benefits of some of the best sales chatbots of 2023. 
What are Sales Chatbots?
Sales chatbots are computer applications/programs similar to conversational chatbots. Where conversational chatbots focus on supporting and engaging the customer, sales chatbots focus on converting more sales for your business. They utilize machine learning techniques like Natural Language Processing (NLP) and Natural Language Understanding (NLU) to understand human conversations and provide relevant replies. They can also be integrated into websites and other platforms to provide assistance and solutions to customers. 
Sales chatbots can also automate a variety of tasks like targeting leads, converting potential leads to customers, and upselling products which usually require human intervention. They can be made to answer simple questions, reduce shopping cart abandonment, converse in multiple languages, and also track orders. Sales chatbots can also collect feedback from customers, which in turn can help the company formulate better marketing strategies based on the insights. All these attributes of a sales chatbot help you provide a better customer experience, in turn, produce more conversions and sales.
Benefits of Sales Chatbots
By providing businesses with better communication, engagement, and sales metrics, sales chatbots provide a variety of benefits for e-commerce. Some benefits include:
Better Lead Generation and Lead Qualification
One of the most important benefits of employing a sales chatbot is its ability to qualify and nurture leads. They can identify potential prospects, analyze where the viewer spends their time on your website, and gather data on user behavior. In addition to supporting the customer with their questions, they can be made to follow up leads, converse using personalized messages and engage the viewer, thereby converting viewers to customers and making conversions.
Reduced Operational Costs
Employing a chatbot generally reduces the operational costs involved in running a process. Using sales chatbots, you can engage customers any time of the day. By providing faster responses, lesser errors, and relevant answers, chatbots increase the overall efficiency of your e-commerce store at a lower cost. A statistic from Juniper Research predicts that deploying chatbots would effectively help cut costs annually by $11 billion.
Multilingual and Omni-Channel Support 
E-commerce enterprises and firms operate over multiple regions of the world and sell to people speaking different languages. With manual labor, conversing with people of different languages can be an arduous task. Here, sales chatbots solve this problem by conversing with the user and answering the questions in their preferred language.
Also, sales chatbots can be integrated over multiple platforms and can be accessed seamlessly. Enterprises with a well-developed omnichannel chatbot service provide a great customer experience irrespective of the channel.
Increased Data Collection
When a customer engages with a sales chatbot and asks a question, the chatbots provide answers based on user behavior. As the chatbot provides relevant answers that satisfy the customer, customer engagement with the chatbot increases. Thus, the chatbot ascertains the user inputs and analyzes them to provide better product suggestions and personalized offers. It can also show personalized prompts, and conduct surveys and polls to collect user input. 
Additionally, data about the user can effectively be used to formulate better marketing strategies to drive more traffic, revenue, and sales.
Improved Customer Service
A happy and satisfied customer is one of the key factors to a greater revenue margin in a business. Chatbots can provide better customer service compared to human agents by answering questions, and providing support all around the clock. By providing better customer service, sales chatbots help to increase sales, retain customers, and increase the chances of recurring customers.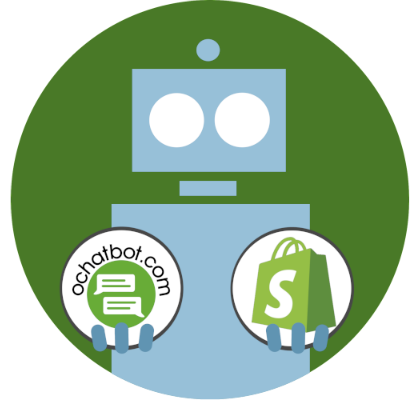 True AI to engage shoppers in conversational eCommerce. Create happy customers while growing your business!
5% to 35% Increase in AOV*

20% to 40% Increase in Revenue*

25% to 45% Reduction in Support Tickets
WE GUARANTEE RESULTS!
*When shoppers engage with Ochatbot®
6 Best Sales Chatbots of 2023
Sales chatbots are becoming increasingly popular in the sphere of e-commerce and different chatbots encompassing different features are launched into the market. The features they offer vary from one chatbot to another.  
Ochatbot
Ochatbot is a conversational AI chatbot-building tool to help businesses and firms engage customers and increase sales. Additionally, this chatbot can be used for lead generation and support. 
This chatbot houses some of the best features to drive sales through each stage of your sales funnel. Notably, this chatbot answers customer questions about the product with relevant solutions overcoming sales obstacles even before they reach the checkout page. This boosts the credibility and confidence of the customer. 
This chatbot prompts offers and pop-ups when the user is about to leave. This helps decrease the bounce rate and either shows additional offers or redirects to another section of the website. 
In addition to those features, Ochatbot can generate leads and set appointments by making use of user-intuitive menus. Also, Ochatbot reduces the risk of errors and the wait time for support tickets that need to be resolved manually. With insights and analytics from customer data, this chatbot can provide reports on your business performance. This data can be used to alter your marketing strategy and in turn, make more sales or other key business insights.  
Boost.ai
Boost.ai is an end-to-end conversational AI platform that specializes in building chatbots with the goal of improving customer experience and service, and thereby, sales. In addition to chatbots, this platform also provides voice bots and AI workflows for customer service, sales, and marketing.
This chatbot can be built with no coding effort, which makes it easy for anyone to build, automate flows and deploy the chatbot in record time.  
From a sales perspective, the Boost.ai platform provides a good interface with dynamic conversations by placing the customer in the center and analyzing their point of view. This helps formulate a better customer service strategy. The chatbot also promotes campaigns and helps upsell products and services, by being everywhere the customers are. 
It also showcases a multi-purpose dashboard that can be used to track conversions, feedback ratings, and other criteria to monitor and optimize the user experience.
Drift
With the prime idea of solving problems and automating tasks, Drift is one of the leading chatbot platforms to help sales, marketing, and support teams by offering personalized conversations to customers. 
When it comes to conversational sales, Drift employs a buyer-obsessed approach. This helps sellers to initiate conversations, and build efficient task flows and work pipelines. It also offers real-time insights and analytics on user behavior from multiple channels and consolidates them.
Drift's sales chatbot can be integrated with CRM tools and other third-party software that allow you to collect customer data so that the seller can focus on high-quality leads intent on buying. This chatbot can also auto-qualify leads based on the input criteria and schedule meetings which eases the work of the salesperson. They can also provide alerts when a prospect engages with your brand.
In addition to making a good customer service chatbot, all these features help formulate a better sales strategy and increase your brand's sales velocity.  
Tars
Tars is an AI chatbot platform that helps businesses and firms gather leads efficiently. Using the Tars chatbot for sales, you can automate more than half of your calls by handling repetitive questions in a human-like conversational manner at an incredible scale all around the clock. 
With the help of this chatbot, in addition to acquiring new leads, you can re-engage leads and customers by entering into conversational campaigns. Additionally, you can leverage the data acquired by the chatbot to upgrade your user experience, improve engagement and boost your KPIs. Tars can also be integrated into multiple channels including websites, mobile applications, and other third-party software, and offers support in multiple languages to assist users from various parts of the world. 
Finally, using this chatbot, you can capture and nurture leads, providing a frictionless transition from a viewer to a customer, resulting in fewer drop-offs and thereby increasing your conversion rate. 
MobileMonkey
MobileMonkey provides an all-in-one sales outreach platform for lead generation, sales automation, and conversion optimization. This chatbot helps you generate leads from visitors visiting your website, and engage in conversations with them to acquire data from top-of-the-funnel activities. 
The chatbot also offers multi-channel outreach over messaging apps like Whatsapp, Facebook Messenger, and via SMS and mail. They can auto-qualify leads and nurture acquired leads down the marketing funnel. 
MobileMonkey's AI system can automatically prompt the user with offers and calls to action based on given criteria and in some cases, notify the sales team with important notifications such as priority lead alerts. It also reduces any outbound risks and helps drive conversions at a rapid rate to achieve revenue. 
You can also monitor your performance and automation analytics to measure and understand your ROI. All these can be done from this single platform, making it an ideal addition to your sales strategy. 
Intercom
Intercom is an AI chatbot platform that provides an all-around customer experience for support, marketing, and sales purposes. 
This chatbot can directly engage the customers in their respective channels. By announcing offers and other exciting prompts, the chatbot can navigate the user through the stages of the marketing funnel. It can also engage in conversations to make user engagement personal. This is possible with the acquired data from the customer and by analyzing it to deliver relevant personalized results. 
Smart routing and lead qualification are other notable features of the Intercom chatbot. This enables the bot to auto-qualify leads, and segment them into stages of the funnel, routing them to the bottom to make conversions. 
This bot also provides multi-language support with over 38 languages. And, with its ability to integrate with CRM software, this chatbot helps in managing and customizing your sales strategy effectively. 
Related Reads:
Building a Chatbot for Sales in Shopify Store – 10 Benefits
How Chatbots Add A Touch Of Humanity & Increase Your Online Sales
10 Advantages of Chatbots for Your E-Commerce Business
Frequently Asked Questions
Can chatbots help increase sales?
Yes, chatbots help increase the sales of your e-commerce store. They can identify, qualify and nurture potential leads, thereby converting the casual visitor into a customer. Chatbots can then increase sales by upselling products to customers. 
What are some use cases of sales chatbots?
Sales chatbots can be used to deliver product recommendations, find products, upsell and cross-sell products, reduce shopping cart abandonment, and use page targeting to engage shoppers at the right time in their shopping journey. 
What is the future of chatbots in the field of sales?
The field of sales holds greater potential with the advent of chatbots. With advancements in technology, AI chatbots will be able to handle tasks to drive sales with little to no human interaction.
Wrapping Up
With the advancement of artificial intelligence, chatbots are becoming more and more useful. As a result, they will be an integral part of sales processes and strategies. There are a variety of options available in the market and the features they offer vary with each bot. Analyze the purpose and requirements of your business, and then make sure to choose an ideal sales chatbot that fits your needs. 

Latest posts by Greg Ahern
(see all)