Why it is significant to
hide out-of-stock products in your Shopify store?
The simple answer is that you should not confuse your customers with products that are not available. Having out-of-stock products on your online store hampers your sales process. This article focuses on the ways to enhance the functionality of your online store by hiding out-of-stock products.
Overview of the Content
Significance of Hiding Out of Stock Products
Why Managing Inventory Stock is Important
Inventory Tracking
Steps to Hide Out-of-Stock Products on Shopify
Alternative Ways to Hide Out-of-Stock Products on Shopify
The Significance of Hiding Out of Stock Products on Shopify
Hiding out-of-stock products is essential to the purchase process of an online store. When customers look for a product to buy in your store, they should not feel disappointed when they see the out-of-stock products. Managing the inventory section on online stores is an important task and an online business owner should highlight the availability of products by hiding their out-of-stock products.,
Why Managing Inventory Stock is Important?
If you want to make your online business successful, you must manage your inventory section. Before knowing the significance of maintaining the inventory stock, you must know what an inventory stock is and what role it plays in your store. Inventory stock is listing the number of products in your Shopify store. Your product's quantity and availability are easily accessible when you maintain your stock well. Here are a few benefits of managing inventory stock on your Shopify store:
You will escalate the productivity of your store.
The revenue generates exponentially.
You have the accuracy of stock products.
An online store owner may analyze the product availability and never run out of products with a well-managed inventory stock.
Inventory Tracking
Having an inventory tracking system is beneficial for online business owners because, with inventory tracking systems, you may measure the availability of your products.
Automating the inventory tracking on your online store is beneficial since it rectifies human errors.
You will track the visibility of your products easily with an inventory tracking system.
The shipping process of orders on an online store simplifies with inventory tracking systems.
If you enable inventory tracking, you will also understand which products the customers are buying.
5 Steps to Hide Out-of-Stock Products on Shopify
The conversions happen on the collection page of your online store. An online business owner creates two types of collection pages on Shopify: automated collection and manual collection.
Click here
to read how to create collection pages on your Shopify store. There are five steps to hide out-of-stock products from your collection page:
From your Shopify admin, go to the 'Collection Page.'
Above the products list, select the option 'Conditions.' Click on 'All Conditions' and add a new condition.
Change the 'Product Price' option to 'Inventory Stock' and leave the other section as 'Greater than'.
The condition changes to 'Inventory stock greater than $0'.
Refresh your collection page and you have the list of products with greater inventory than $0.
The products that have no inventory value are hidden in your online store and are the easiest way to hide out-of-stock products on Shopify. However, there are various ways to hide products on Shopify, and it's best to know what they are and how to use them.
Alternative Ways to Hide Out of Stock Products on Shopify
1. Unpublish Sold Out Products
One of the simplest ways to hide sold-out products from Shopify is unpublishing the products from the sales channel. Here are a few steps to unpublish products:
From the Shopify admin, go to the product page.
You have the default sales channel and Apps option on your store.
Select 'Manage' in the Sales Channel option and uncheck the products. Now, click Save.
Your sold-out products disappear from the site.
However, the disadvantage of unpublishing every product is that it is time-consuming for online business owners and you may get a 404 error on the product page and which is not good for SEO.
2. Hide Sold Out Products Apps
In the Shopify app store, you may use Apps to edit and hide the products. Integrating Shopify to hide sold-out products on product pages automates the time-consuming task of online business owners. Some of the best hides sold out products app for your Shopify store include:
Stoclean: Out‑Of‑Stock Cleaner
A Shopify merchant may generate more sales by integrating Stoclean into their online stores. Stoclean makes more potential sales in the online store by adding special tags for new arrivals. Stoclean is a code-free app. With one click, you can easily install the app in your store. Shopify merchants have control over hiding, deleting, and bringing their products back to their stores. The deleting option is exclusively for merchandisers who won't sell the products again in their stores.
Zero Øut
Zero Øut apps is another app that automatically hides your zero inventory products. This app will not only hide the out-of-stock products, but it will also show the products when they are available in stores again. A Shopify merchant receives email notifications and stock alerts to notify them about the availability. Your customers may purchase products from your store without finding out-of-stock products.
Arigato Automation
Arigato Automation does multiple tasks for Shopify merchants, including:
You receive trigger custom emails after installing the App in your stores.
It is an easy task to publish the products, add tags, and update meta fields.
If you want to set URLs, you may do so with Arigato Automation.
Create automated workflows and track the returns effectively.
Arigato Automation is the best option for task automation in Slack, Trello cards, and HTTP.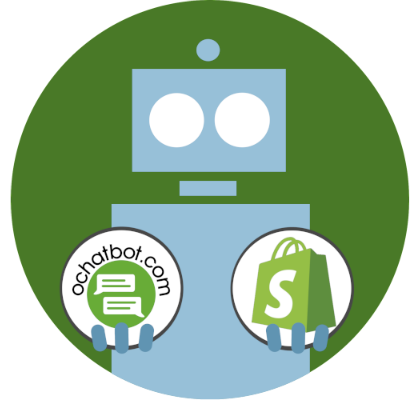 True AI to engage shoppers in conversational eCommerce. Create happy customers while growing your business!
5% to 35% Increase in AOV*

20% to 40% Increase is Revenue*

25% to 45% Reduction in Support Tickets
*When shoppers engage with Ochatbot®
3. Enable Inventory Tracking
Inventory tracking also plays a vital role in hiding the sold-out products in your store.
Steps to enable inventory tracking on Shopify
From the Shopify Admin dashboard, select the 'Products' option.
You may also select products that you want to track.
If your products have variants, track those, too.
Go to the inventory section and analyze the 'Track Quantity.'
You have options to make customers purchase your out-of-stock products.
Select the option you want to add to your store and click Save.
4. Enable Inquiry of Sold Out Products
Sometimes, online merchants don't want to hide their products and can enable inquiries for the products.
When you enable inquiries for your products, the users will enter the message and notify you. Similarly, you may also inform them when the products are back in stock.
5. Change Your Product Status
Online merchants also have an option to change the status of their products. If your products' status is active, then you can switch it to the draft.
However, this option is time-consuming for Shopify merchants. You can change the status of your products from the catalog.
Related: Shopify Product Attributes – 2022 Guide
Final Word
If you are starting an eCommerce website, the first step you should take is to enhance your customers' journey, and hiding sold-out products allows your customers to find the products in stock.
Now that you know about the different options for you to hide the products from your Shopify store, you nay choose the best option for you and make navigating your store easy for your potential buyers!
Frequently Asked Questions
Can you create a track on the Shopify store?
Yes, and you may do so by following these steps.
Go to your Shopify admin and click 'Online Store.'
From the 'Online Store', select 'Pages.'
You will have an option to 'Add Page.'
Rename the page as 'Order Tracking.'
What is another name for the Shopify thank you page?
The Shopify thank you page is also known as the 'Order Confirmation Page.' When a customer places the order, it will lead them to the order confirmation page.
What is a Squeeze Page on Shopify?
A squeeze page is a landing page type that obtains the email addresses of the potential buyers. Store owners use squeeze pages exclusively for collecting information about customers.
Latest Posts

Latest posts by Greg Ahern
(see all)