Shopify collection pages increase the conversion rate of an online store. If you have set up an online store and want to learn about creating product awareness for your target audience, creating an optimized collection page is the first step. Many online business owners optimize their collection pages by using different strategies to invite more website visitors and engage existing customers.
The first step in creating a collection page is to make your page accessible to every website visitor. Many online business owners customize their collection pages to quickly convert their causal website visitors into potential customers. In this article, let us look into marketing strategies you can use to invite more potential buyers to your site.
What is a Shopify Store?
Shopify is a large eCommerce platform that helps online business owners set up online stores. From small business owners to large entrepreneurs, anyone can use this big eCommerce platform to sell their products and services.
When you optimize the pages in the Shopify store, you will be able to easily redirect your customers. Setting up a Shopify store is easy for online business owners because it has an easy admin interface. Shopify is a great foundation for eCommerce business owners to sell their products efficiently.
What is a Shopify Collection Page?
A collection page in the Shopify store will showcase products to your visitors. The Shopify collection pages can easily convert visitors into buyers. The collection page gives product details, describes particular products, and groups them together.
Collection Types
Online business owners can also set up automated collections on the navigation page of a Shopify website. There are two types of Shopify collection pages (Automated and Manual) that you can set up on a Shopify store. Online business owners create collections on Shopify into these types.
Automated Collection
An automated collection is a list of products grouped together based on tags, prices, and other conditions. A successful online store should create a collection that is easy for website visitors to navigate. To create an automated collection on the Shopify website, online business owners should follow these steps below:
Click 'Products' in the menu bar.
Select the 'Collections' option and create a collection.
Enter the title of the product, add a description, and optimize it from an SEO standpoint.
Select the 'Automated' section below and filter the conditions in the 'Condition' section.
Manual Collection
If you have a small variety of products in your Shopify store, you can use the 'Manual Collection' option. Manual collections group the products based on your preferences. Manual collections are also known as small or specialized collections.
A manual collection is a suitable option for you if your collection doesn't change. A Shopify merchant can easily control the products in the included list. The steps to creating a manual collection are:
Click 'Products' in the menu bar.
Select the 'Collections' option and create a collection.
Enter the product title, add a description, and optimize the description.
Select the 'Manual' section below and group the products.
Creating Collections – Product Collections
Online business owners will group collections based on the different categories. By grouping the collections into certain categories, website visitors can easily navigate and find the products. Product discovery is significant to help the customers buy the products. There are some effective categories that Shopify merchants should choose to help edit the collections.
Grouping Products Based on Items
Let us take the example of grouping T-shirts in the collection. Online business owners can group the t-shirts based on color, discount offers, and size. By grouping the products with these categories, it is easy for potential buyers to find the products easily.
Collections Based on Age
Many website visitors filter the products based on their age. If a collection has a list of products pertaining to the age of online shoppers, it is easy for them to find the products in the online store.
Seasonal or Rotating Inventories
Your eCommerce site will most likely have more visitors during festival seasons. If you are trying to boost the sales of your eCommerce business during festival seasons, grouping the seasonal inventories together is the best way to direct your customers to buy new products.
Matching Collection Based on Gender
Your collection type should captivate visitors instantly and encourage them to buy the products. A matching collection based on gender can easily get website visitors to navigate your product pages.
Improve Your Store's Navigation with Product Collection
A Shopify store should have an easy interface for online shoppers to navigate and know about your services. By setting up the collection title, an online shopper can find the products easily on the collection page. Online business owners can also improve their online store navigation with AI chatbots. Chatbots with Artificial Intelligence behind them answer the questions of the customers instantly and provide information about the products.
Also Read: Chatbot for Shopify: Ochatbot Increases Conversion Rate
Many online business owners can edit collections based on the user's action. By organizing the products, your customers can easily understand the collection's conditions and purchase the products efficiently. Matching products is also one of the best marketing strategies used by online business owners to sell their products to the target audience.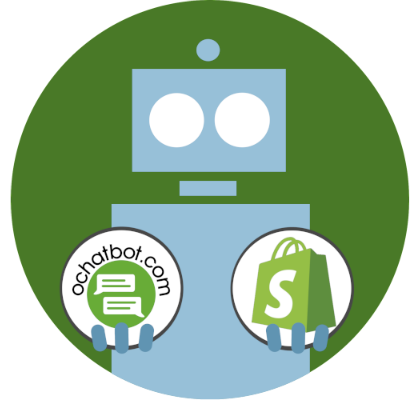 True AI to engage shoppers in conversational eCommerce. Create happy customers while growing your business!
5% to 35% Increase in AOV*

20% to 40% Increase in Revenue*

25% to 45% Reduction in Support Tickets
WE GUARANTEE RESULTS!
*When shoppers engage with Ochatbot®
Shopify Collection Makes Online Shopping Effective
Online shopping is a popular term these days. Many people visit online websites to purchase different products and services. It is necessary to customize the products based on customers' preferences on eCommerce websites.
Your website visitors should be able to easily find the products without dealing with complex navigation. By making online shopping instant and effective, online business owners can easily boost sales. An online business should build trustworthiness and create brand awareness. An eCommerce site should implement strategies to help the customers learn about the collection pages and details.
High-Quality Product Images
You have now added your collections and edited the collection conditions on your website. What is the next step?
Your product pages should captivate the website visitors. A high-quality product image and feature image can captivate your customers and make them want to browse your product descriptions.
Showcase Your Product
The product images you add to your eCommerce websites should reflect your products from various angles. This is how an eCommerce site can give a real-time experience to online shoppers.
Do not Add Blurry Images to Your Shopify Collections Page
The images you add to your online store should match the theme of your website. Adding blurry images on the collection page will not get the customers to view the products properly. Working on the product image is also one of the marketing strategies that online business owners use to sell products.
Mobile-Friendly Images
Your Shopify collection list should have mobile-friendly images. Some of your website visitors might navigate through your website on their mobile devices. Your collection page should be mobile-friendly so that you can invite many audiences to your website.
How to Direct Your Customers to Collection Page?
1. The Feature Collection on Home Page
An online business owner can feature their collections on their home page. Potential buyers can easily surf through your featured collection and buy the products. This option makes online business owners prioritize product collections. The featured collection on the home page can direct your customers to your collections instantly and drive more traffic. You just have to follow a few steps to add feature collection to the home page,
Click on the 'Product' option.
Select the product that you want to feature.
Click on the 'Collection' option and create a collection.
Select 'Online Store' and click the 'Customize' option.
Click on the option 'Featured Collection' and select 'The Home Page'.
2. Add an Effective Product Description
While you create a collection on the online store, you should also write an effective product description.
Your potential customers shouldn't have to surf through your website to get your product details. When there is no effective product description on the site, your potential customers might leave. With the product description on the collection page, online business owners will captivate their customers and make them purchase the products.
3. Add an AI Chatbot on Your Shopify Store
Adding an AI chatbot is one of the best ways to redirect the customers to the product page and encourage them to take action.
Chatbots will provide product descriptions in the window via conversational texts, images, and videos. If a website visitor is having an issue with your products, chatbots can immediately resolve the problem. By implementing AI chatbots on the websites online business owners can reduce the wait time of online shoppers.
Chatbots advise the customers quickly about the products.
The AI chatbot redirects the customers to the product page and resolves their issues.
Built-in AI in chatbots will understand customers' questions and engage them in a conversation.
Ochatbot is an advanced AI chatbot that uses a page targeting strategy to target customers with upselling and cross-selling strategies. Shopify store owners can easily integrate Ochatbot on their websites to redirect customers to collection pages.
Suggested Reads: Shopify Chatbot: Best Chatbot for Shopify Store
Final Word
Many eCommerce sites use different marketing strategies to convert website visitors into potential buyers. Shopify conversion will likely happen largely on the collection page and checkout page.
If an eCommerce site owner optimizes the collection page of a website with the latest technologies, they can easily increase the conversion rate. We have looked into setting up the Shopify collection pages and customizing the page. A Shopify merchant should also use advanced technologies like Artificial Intelligence to effectively provide customer support. By experimenting with the above strategies, an online business owner can easily boost their Shopify conversion rate.
Frequently Asked Questions
1. How do Chatbots provide seamless navigation on the Shopify collection Pages?
AI-powered chatbots act as sales reps in a physical store. When a customer has a question about your product, chatbots can pop up on the collection page and quickly resolve it. This is how chatbots provide seamless navigation on the Shopify collection page.
2. Can you add live chat to AI chatbots?
Yes, online business owners can give more customer support and resolve complex problems by adding live chats to AI chatbots. If a customer wants to talk to a human agent, chatbots will redirect them to a live agent.
3. Can you integrate chatbots on the Shopify platform?
Advanced chatbots like Ochatbot integrate on multiple eCommerce platforms like Shopify, Woocommerce, Bigcommerce. This AI-powered chatbot also has Zapier integration that connects to thousands of customer relationship management systems.

Latest posts by Greg Ahern
(see all)