Shopify abandoned cart apps help Shopify merchants in abandoned cart recovery. Abandoned carts are one of the major problems that every eCommerce business owner faces. In this article, let us look into the ways to recover abandoned carts on your Shopify store.
Jump to the Content
Abandoned Cart Recovery Emails
What is an Abandoned Cart Recovery?
In your Shopify store, you will have many casual visitors and potential buyers every day. One of the main objectives of an eCommerce store owner is to convert many causal visitors into potential buyers.
When your casual visitors add products to their cart and forget to buy them, you can send them reminders to complete the purchase. Shopify merchants reduce cart abandonment with abandoned cart reminder emails. Shopify abandoned cart app is one of the effective ways to increase the store's revenue while reducing cart abandonment significantly.
Abandoned Cart Reminders
Many Shopify store owners send reminders to online shoppers for completing the purchase. Cart reminder email campaigns will remind online shoppers about their abandoned carts. Every eCommerce site owner should also make sure that abandoned cart messages should not spam the mails of online shoppers.
While writing a cart recovery email, you should send a concise subject line along with exclusive offers and discounts. The online shoppers will make the purchase fast if the cart recovery messages are appropriate with a CTA (Call to Action) button.
What is a Shopify Abandoned Cart App?
The abandoned cart apps send push notifications and triggers while tracking the shopping carts. Creating emails is not a challenging task for Shopify merchants if they have an abandoned cart app for their websites. They will be able to create the emails within a few minutes with the app.
A recent survey reported that 76% of online shoppers abandon their shopping carts after adding the items to their carts. To recover abandoned carts, an immediate message to the customers is necessary.
Abandoned cart apps send instant messages to customers. Shopify merchants can find the abandoned cart apps with different features on the Shopify app store. Let us look into the 9 best Shopify abandoned cart apps and their features.
9 Best Shopify Abandoned Cart Apps
This app helps online business owners with automated emails, SMS, and push notifications. Rivo also has a cart abandonment protector and contacts customers via push notifications.
Online business owners can also use this Rivo app for cart promotions and sending customized messages for creating brand awareness. Another good news for Shopify merchants is that Rivo is a code-free app, you can install it with one click. Rivo is also a replacement for CartHook (customizable checkouts), cart timer (creates buying deadline), and Firepush (push notifications).
Price
Rivo app has three pricing plans for Shopify merchants.
Free – Automated Abandoned Cart Recovery, Push Notification recoveries, Email recoveries, and Recovery customization.
Starter $15/month – SMS recoveries, white-label experience, custom branding with free features.
PRO $49/month – With all features in starter and free, Pro also offers advanced automation rules with this app.
Abandoned cart reminder instantly brings back your customers to the website by reminder tabs and adding urgency to the cart.
The design control in the abandoned cart reminder matches the background of the Shopify website. The urgency reminders such as "Your cart will expire soon" and "Use the discount code to save 20%" will make the customers purchase the items fast. This app is a one-click installation with fully customizable messages. The abandoned cart app works with different themes on various Shopify stores.
Price
Abandoned cart reminder has exclusive two plans for Shopify merchants.
Basic Plan $8.95/month – In the basic plan, you have live chat support, customizable messages, and compatibility with themes features.
Priority Support $17.95/month – Up to 3 months of customizations, dedicated manager, priority queue to get support, and assistance to set up the app with basic plan features.
Creating emails is an easy task now with Abandoned Cart Recovery Emails. A Shopify merchant will be able to create emails faster with this app. The targeted email campaigns are the best feature in this abandoned cart recovery app.
You can send free 200k abandoned cart emails with this app and retarget the past carts, and the following services:
Abandoned cart tracker
Email builder
Pre-built campaigns
Cart remainder title bar animation
Customized templates
Price
The abandoned cart recovery email has one free plan and an advance plan
Free Plan – In this plan, you can send 300 emails in a month, cart remainder pushes, and pop-up campaigns.
Advance Plan $5/month – A Shopify merchant can send up to 200k emails one time and 3000 monthly emails along with the free plan features.
If you want to increase the orders in your online store with a Shopify app, Keep Cart is the best choice. This app increases the orders by exponentially reducing cart abandonment. This app works in the background automatically making shopping an easy task for customers with all devices.
Even if your customers log in from multiple devices, Keep Cart makes them find their items and allows them to complete the orders. This app is exclusively designed for cross-device cart consistency.
Price
Keep Cart is free for every Shopify merchant to install.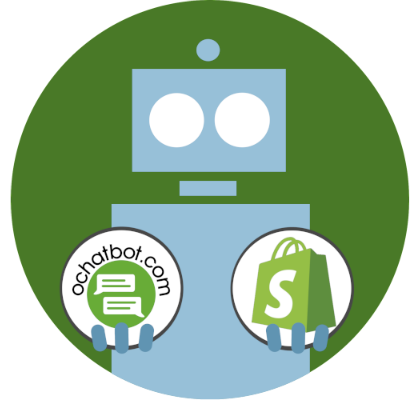 True AI to engage shoppers in conversational eCommerce. Create happy customers while growing your business!
5% to 35% Increase in AOV*

20% to 40% Increase in Revenue*

25% to 45% Reduction in Support Tickets
WE GUARANTEE RESULTS!
*When shoppers engage with Ochatbot®
Abandonment Protector creates pop-up forms by detecting customer behavior. 
A Shopify merchant will be able to create multiple campaigns(Customer acquisition
Conversion, Retention, and trust) using the Abandonment Protector app. The automated messages are abandoned checkouts, pending orders, check out messages, thank you messages, and win back messages. The abandoned cart recovery pop-up form is effective to win customers and create mailing lists in a minute.
Price
Abandonment Protector has a 30-day free trial plan for $8/month. In this plan, you can send up to 3,000 emails to unlimited contacts and subscribers.
Persistent Cart will prohibit customers from losing their carts by adding the shopping carts to the accounts. This app also increases the average purchase size and customer retention. If your customer loses a shopping cart while browsing from another website, you will lose sales.
Price
Persistent Cart has a premium plan for $3.99/month with 30 days of a free trial.
This cart recovery app will help Shopify merchants to send email notifications, SMS notifications, modern automation, sales pop integration, and cart syncing across devices.
Consistent Cart is also a significant app for email marketing automation. With the Consistent Cart app, you will create professionally crafted emails and message customers in a personalized manner.
Price
Consistent Cart has three pricing plans.
Standard $29/month – Unlimited active campaigns, unlimited lead captures, live chat, cart sync, and twenty customer segments.
PRO $99/month – Along with the Standard plan's features, you have unlimited customer segments in this app.
Enterprise $299/month – Enterprise-grade, dedicated support manager, and all Pro & standard features.
PushOwl sends automated notifications to anonymous customers to drive more sales of an eCommerce store. This marketing channel is effective for personalizing your marketing messages to customers.
Personalization tactics in the PushOwl Web Push Notifications are segmentation, customer reporting, smart delivery, flash sale, and triggered notifications. The triggered notifications will significantly reduce cart abandonment.
Price
Free Plan – Unlimited subscribers, schedule campaigns, price drop automation, basic reports and chat support.
Business Plan $19/month – Abandoned cart automation, shipping notification, subscriber details, and email reports with the free plan features.
Business Plan $38/month – Hero image support and subscriber details.
Online shoppers can also request gifts by sharing their shopping carts with family and friends.
Customers will save their shopping carts using the Cart Saver & Share app. With this app, customers will rescue abandoned carts before the checkout process. Online shoppers can enable public sharing and make the cart private again with the Cart Saver & Share app.
The app is fully customizable and customers can log in through multiple devices.
Price
Basic $5.99/month – Save unlimited carts, share the saved cart, update the cart, and easy setup.
Free – With the free plan, you can save 50 carts.
Frequently Asked Questions
How can you find abandoned carts on Shopify?
From your Shopify admin, go to the 'Orders' option and click 'Abandoned Checkouts'. You can send abandoned cart messages to customers from there.
What is retargeting abandoned carts on Shopify?
Most Shopify merchants retarget their customers with exclusive discounts and offers. Retargeting is a friendly reminder to customers to finish the purchase.
How can Facebook Messenger help in targeting abandoned carts?
Shopify merchants can send Facebook Messenger notifications with the abandoned cart apps. Instead of sending emails to complete the purchase, Facebook Messenger is effective and engages many customers.
Closing Thoughts
Shopify merchants cannot make every website visitor purchase from their online stores, but they can reduce cart abandonment! You just need to understand which feature is necessary for your online store to reduce cart abandonment to choose the best Shopify app.
We have listed the 9 best Shopify apps in the article, install an effective Shopify abandoned cart app for your online store and boost the sales significantly! Check out our latest posts to know more about Shopify apps.
Latest Posts

Latest posts by Greg Ahern
(see all)